Basically like a chill pill for your pup.
Calming Aid
Calming Aid is formulated with relaxing natural herbs that support dogs experiencing nervousness, hyperactivity, discontentment, or loud noises from thunderstorms or fireworks.
Calming Aid Benefits
Calms Hyperactive Behavior
Organic herbs provide natural mood support and help calm your pup.
Helps With Fear & Nervousness
Organic passion flower balances day-to-day stress in your pup by maintaining levels of mood-enhancing neurotransmitters.
Supports Stress Levels
L-Tryptophan is an amino acid that helps with stress and reactions to loud noises, fireworks, or thunderstorms.
May Help Limit Aggression
Organic chamomile promotes a soothing effect by releasing chemicals that balance stress levels and help maintain normal blood pressure.
Active Ingredients Per Chew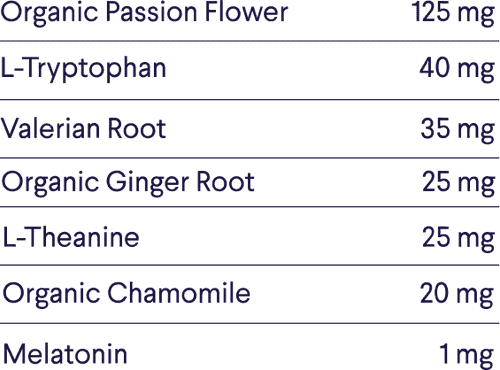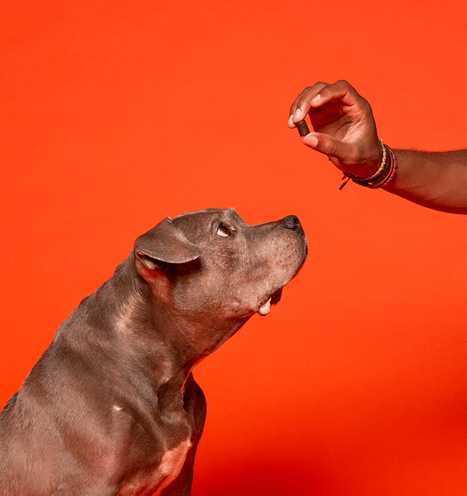 How often should I give this to my dog?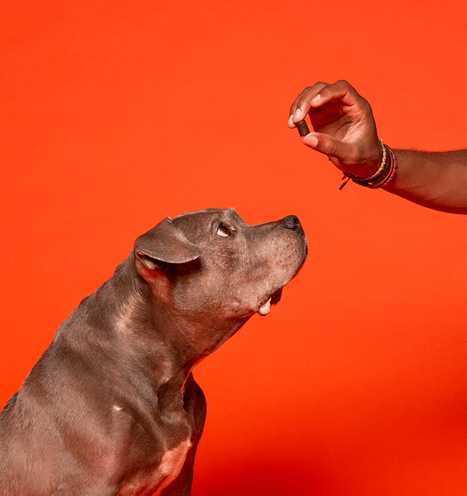 Directions
Suggested Use:
Administer 1 soft chew daily per 25lbs of body weight.
Our suggested daily intake for pups, from Yorkies to Great Danes and all the fuzzballs in between.
Loved by Pets, Endorsed by Vets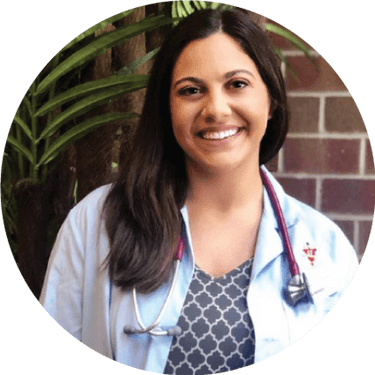 This supplement will provide the perfect balance of staying organic and natural while providing our anxious friends with the calming relief they deserve!"
Dr. Farren Billand, DVM
Safety-First Manufacturing
We manufacture our soft chews in a cGMP facility that is FDA-registered and certified with the National Animal Supplement Council (NASC).
Quality Ingredients
We made room for more active ingredients by eliminating cheap fillers and harmful additives. Our soft chews contain no cellulose powder, silicon dioxide, maltodextrin, corn, soy, or wheat.
Tested & Approved
Every batch of our soft chews is lab-tested before leaving the facility, and has a unique code that tracks ingredient supplier, manufacturing shift, testing, and processing.
Maximum Benefits
Our soft chews are cooked through cold-press extrusion, using very low temperatures to preserve maximum nutrient potency in each chew.